Claptek for the
Manufacturing Industry
Manufacturing industry is going through pressure for productivity and profitability. And keeping up with smart manufacturing technology transformations is necessary.

Claptek's manufacturing solutions uses quality control processes and proven integration methods to provide an assured handle to your organisation to achieve competitive edge.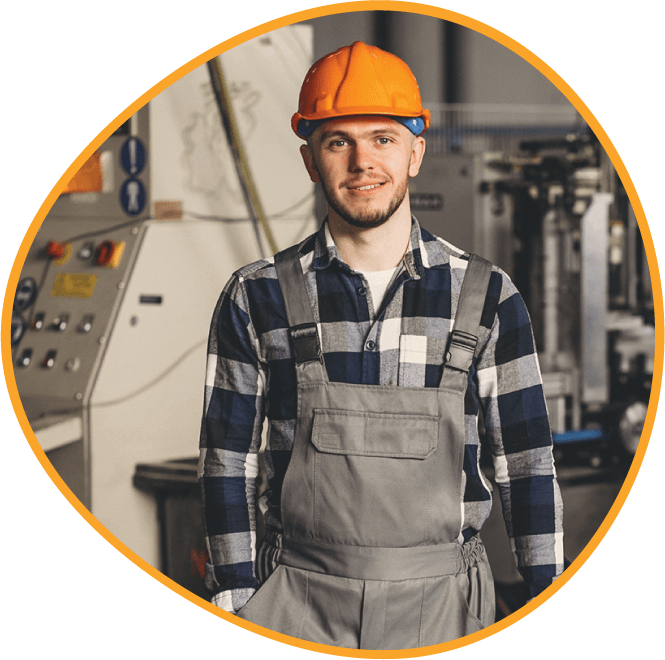 Making even gradual improvements in risk, the board can yield significant and large improvements for a manufacturer. Although the outcomes will show themselves in things like parts of fractions of the market share understood through effective risk assessments, better achievement rates on huge activities or improved decision-making, it will normally advance toward profit. Generally, better decisions drive activities that protect and enhance value. Stakeholders and other partners place more confidence and trust in management's capacity to address the vulnerabilities that emerge throughout carrying on doing business. In such a setting, the capacity to better manage risk turns into a significant competitive advantage.
Many internal audits and risk executives are confronted with a squeezing need to develop their capabilities. These variables request a more logical, more agile and more clinical perspective on risk to successfully model the intricacy and speed of top risks and business disruptors. The advancement should focus on better utilization of technology, changes in the frequency of risk management cycles and embedding risk management practices inside all levels of an organization. To put it plainly, risk assessment and management methods ought to progress at a rate equivalent to or on the other hand more noteworthy than the fundamental business assuming they are to fulfill their business goals in the future.
Read More
Claptek's manufacturing
solutions benefits
Continuous ROI measurement and balancing of operational cost helps your organisation to maintain the competitive stance and position.
Incorporates and utilizes external data feeds to manage specific risks like cyber and compliance, and control optimisation.
Enhances risk and compliance productivity and efficiency across the value chain and improves the maturity through an integrated program.
Integrated solutions for the manufacturing industry
Business Performance
Management
Incorporate sophisticated monitoring and process analysis functionality that allows your organisation to optimise processes rapidly. 
Integrated Risk
Management (IRM)
A comprehensive solution especially intended to help your organisation manage new risks stemming from digital transformation activities.
Data Migration Audit
(DMA)
An end-to-end audit solution that helps organisations make decisions about the value of data migrations along with budget & schedules.
Pure play risk management solutions for the manufacturing industry
It helps to evaluate the efficiency of the organization's internal controls, accounting processes and governance. Assist in maintaining accurate and timely financial reporting and attaining operational efficiency.
Operational Risk Management
Proper operational risk management helps to identify the loss due to errors, interruptions or damage caused by people, systems or processes. In such a situation, an organization can lose capital and trust from customers and damage it's reputation.
IT consists of the policies, procedures and technologies to mitigate threats and reduce vulnerabilities that impact negatively the organization's integrity. It helps guide future decision-making about how to control risk while focusing on company goals.
Corporate Compliance Management
It helps to reduce the organization's compliance risk and the potential losses if the company follows the laws and regulations. Identification of high-priority compliance functions and corrective activities required for making significant cost analysis.
Business Continuity Management
To provide the organization with the capacity to successfully respond to dangers, data breaches and safeguard the financial interests of the association. Focus on basic capabilities, track down key conditions and create plans to safeguard essential resources.
It helps to evaluate vendors for establishing the potential risks that an organization faces in transferring valuable data. It will help to verify your organization has the appropriate controls in place to mitigate risks effectively.
Leaders using our solutions in the manufacturing industry
We have solutions for organisations of all sizes
Pure play solutions for small businesses
Compliance-oriented solutions for mid-sized businesses
Integrated risk management solutions for enterprises
Insights, trends, challenges, opportunities and talking points from Claptek thought leaders for risk and compliance professionals to do their jobs easier, faster, and more effectively.
See how our
Manufacturing solutions can work for you.