Because change
is inevitable
We've come a long way since we started, and as of today, we are constantly being applauded for becoming the success partners to various organisations bringing desired results and delightful experiences.

This transition demanded a more matured identity for us and thus AUDITime Quality Management has become Claptek.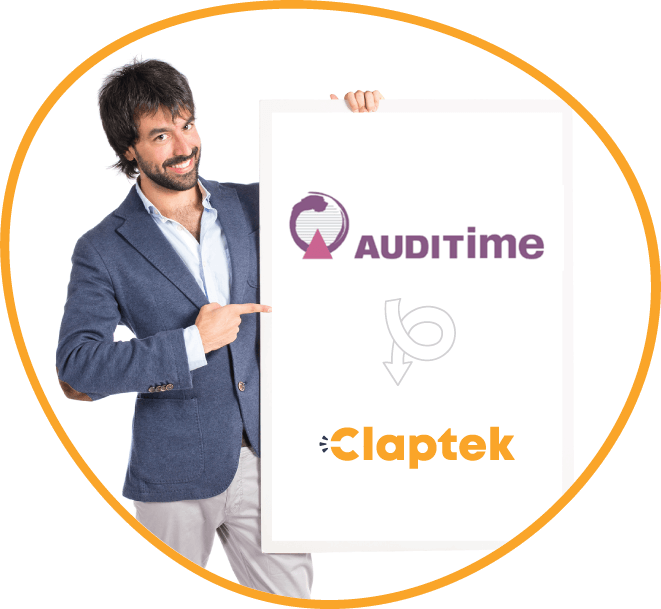 Our journey of AUDITime Quality Management
In the year 1999, two chartered accountants came together to form AUDITime Quality Management with a vision to be a leader in the emerging era of governance frameworks. The business community was evolving with the use of diverse technology by moving to sophisticated platforms from legacy environments, much without realising the underlying risk with the use of technology as backbone.
To demonstrate the need and convince the benefits of applying control knowledge, these founders started with the most challenging control evaluation and consulting task with our assurance service to exchange technology development company. The task where domain itself was less prevalent in India, the lack of knowledge and unavailability of audit capability of such projects was a start point of the marathon to form an IT audit institution.
Over a period of 20 years since AUDITime Quality Management came in existence, we have relentlessly created solutions for large and diverse organisations, benefiting several times it's spends, helping them to mature their risk management processes and improve business.
With such consistent and systematic efforts, the marathon now continues with a team of experienced consultants focused in Banking, Financial Services, & Insurance segment, though our capabilities span much wider in the area of Manufacturing, Healthcare, Telecom, Logistic and Energy segment too.
During our journey, the real creations were made to the most critical stakeholders, i.e. business owners and risk management, who face the daunting task of scaling up with improved profits. Understanding of such 'business performance' and 'holistic excellence' was the key strength of AUDITime Quality Management.
To reach the other side of coin – from risk management to business excellence, we felt the need to adopt a more matured identity that is built to deliver delightful experiences, with technology and framework solutions designed to result in 'applaud'.
Yes, our transformed status is designed to result in applaud, as well nurtured employees led by effective leadership, and carefully selected tech-solutions are meant to stand out as 'face in the crowd' which infallibly delivers value to business owners.
The new us is all about being a friendly and reliable solutions partner who is passionate about helping companies with curated governance and business excellence frameworks.
Our goal is to become the leading and most passionately referred transformation partner for businesses of all sizes.
Our mission is to craft unique and curated governance and business excellence frameworks using cutting-edge technologies.
Our creative approach to solutions, our depth of domain knowledge, and high-quality standards make us stand out.
We bring value to businesses by improving their efficiency, providing clarity for better decision making and enhancing the brand reputation.
We're proud of the company culture we have at Claptek. Our values really do permeate everything we do, as individuals and as a company.
Learn more about Claptek
and how it is helping organisations manage risks and achieve business excellence.