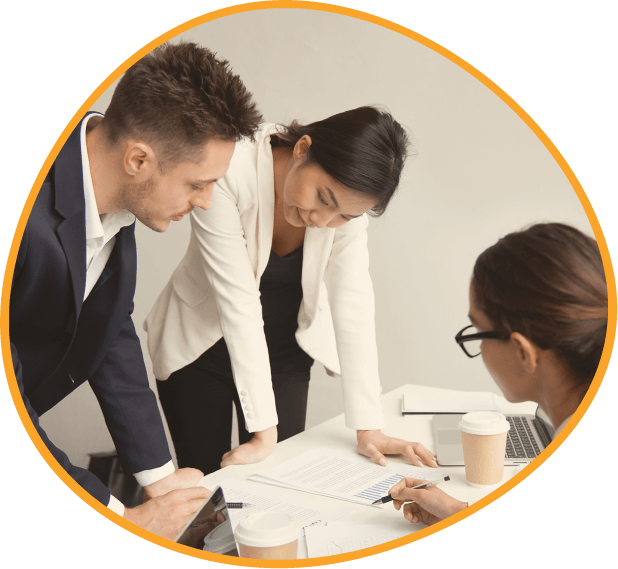 Stay protected from third party risks
With the increasing complexity, scale and scope of vendor relationships, organisations need to have efficient vendor management mechanisms.
Claptek's Vendor Risk Management solution brings all of your vendor information together into one system that automates and streamlines oversight of vendor relationships.
Organizations that depend vigorously on vendors yet don't have adequate visibility into their vendor networks are presenting themselves with high risks. A solid Vendor Risk Management solution assists organizations with identifying intrinsic risks instead of just responding to adverse circumstances and incidents after they happen.
A vital vendor risk management framework assists associations with accomplishing their business goals cost-efficiently. Notwithstanding, with progressively complex merchant organizations, rising customer demands and a quickly changing regulatory environment, there is an enormous strain on organizations to ensure that their vendors keep up with steady compliance with internal strategies and different developing regulations.
Outsourcing business exercises to a vendor does exclude the re-appropriating of compliance obligations. The onus is on organizations to direct exhaustive vendors to an expected level of effort and check to grasp vendor connections, moderate seller gambles, and stay away from compliance penalties, damages and costly examinations.
Read More
Vendor Risk Management (VRM) is a comprehensive plan for identifying and decreasing potential business uncertainties and legal liabilities regarding vendors products and services.
Claptek's Vendor Risk Management equips your organisation to combat third-party risks in a rapidly changing business environment while saving you time and money.
Improves your organisation's vendor acquisition strategy by helping you assess the viability of new business partners and mitigating vendor risks.
Helps your organisation meet the governance and regulatory requirements on a consistent basis avoiding fines or penalties associated with it.
Mitigating vendor risks helps your organisation cultivate efficient, productive working relationships with your vendors and build strategic partnerships.
Claptek's Vendor Risk Management – Key Capabilities
Document and maintain information of vendors through secured access.
Automate screening and onboarding workflows for different types of vendors.
Continuous monitoring to validate information on vendors and gain valuable insights.
Periodically assess the level of risk associated with each vendor, contract, and service.
Identify, measure, and monitor the compliance status of vendors in a structured manner.
Combines powerful analytics with comprehensive reports for better decision making.
We have solutions for organisations of all sizes
Pure play solutions for small businesses
Compliance-oriented solutions for mid-sized businesses
Integrated risk management solutions for enterprises
Insights, trends, challenges, opportunities and talking points from Claptek thought leaders for risk and compliance professionals to do their jobs easier, faster, and more effectively.
See how our Vendor Risk Management solution
can work for you.