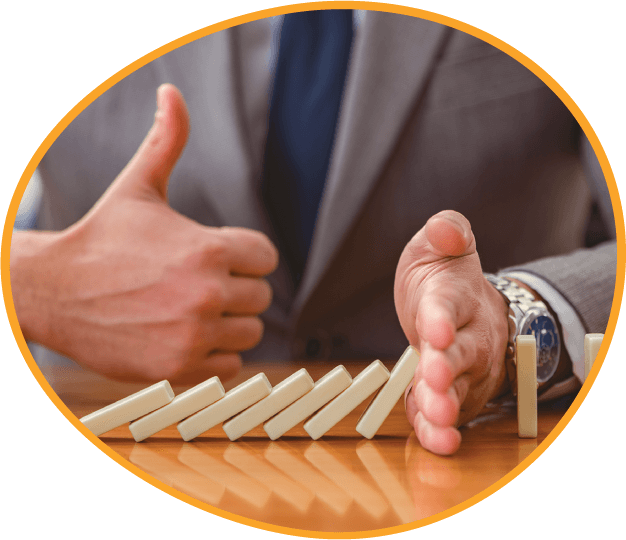 Minimise the effects
of a disruption
Continuity of operations is vital for maintaining organisational confidence, reputation and, in some cases, survival.
Claptek's Business Continuity Management  solution empowers your organisation to effectively respond to threats and protect the business interests of the organisation.
Effective Business Continuity Management guarantees that organizations can safeguard their reputation and keeping income coming in.
The significance of BCM became clear in the midst of the pandemic, as business pioneers understood how extraordinarily they could be impacted by troublesome incidents. The presentation of social distancing decisions implied that various organizations had to fundamentally have an impact on the manner in which they worked, including the making of remote working policies and the adaptation of Cloud technologies.
Read More
Business Continuity Management (BCM) is a framework for identifying an organisation's risk of exposure to internal and external threats such as data breaches and natural disasters.
Claptek's Business Continuity Management helps your organisation identify opportunities to build resiliency into the processes and systems, and reduces recovery efforts and costs.
The primary benefit of Business Continuity is that it minimises the effect of a disruption on your organisation so that it can continue operating as usual.
Helps you retain your organisation's brand and image and gives your stakeholders, staff, and suppliers confidence in the organisation's services.
Helps your organisation reduce financial risks by avoiding fines or penalties associated with laws, regulations or contractual obligations.
Claptek's Business Continuity Management – Key Capabilities
Determine the criticality of business processes with Business Impact Analysis (BIA).
Manage incidents effectively by evaluating and determining solutions for the incidents.
Plan, test and execute business continuity with a consistent, and automated approach.
Manage crisis events holistically by aligning activated plans with the organisation's crisis team activities.
Tight integration with other risk and control functions throughout the organisation.
Combines powerful analytics with comprehensive reports for better decision making.
We have solutions for organisations of all sizes
Pure play solutions for small businesses
Compliance-oriented solutions for mid-sized businesses
Integrated risk management solutions for enterprises
Insights, trends, challenges, opportunities and talking points from Claptek thought leaders for risk and compliance professionals to do their jobs easier, faster, and more effectively.
See how our Business Continuity Management solution
can work for you.