Create goals and
achieve superior results
Business performance management entails reviewing the overall business performance and determining how the business can better reach its goals.

Claptek's Business Performance Management solutions makes sense out of current and historical performance data to improve future performance and decision making.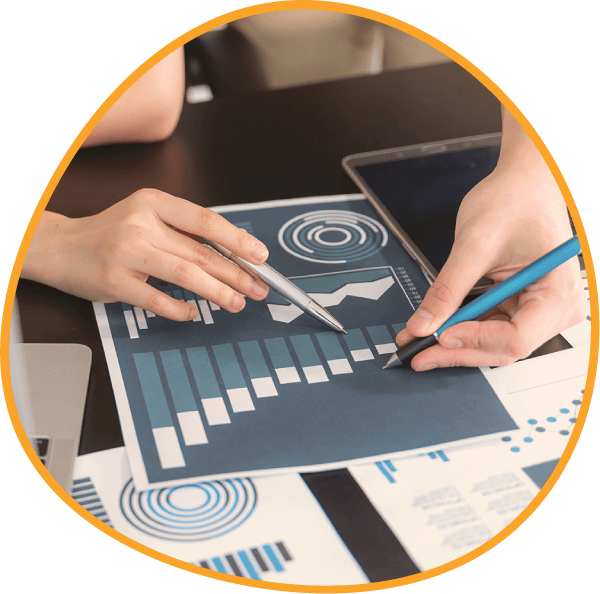 Business Performance Management is a real-time system that alert managers to potential opportunities, impending problems, and threats, and then empowers them to react through models and collaboration.
Claptek's Business Performance Management helps to better communicate and execute business strategy at all levels and gain greater visibility into organisational performance.


Fosters a two-way exchange of ideas and information, both vertically between levels within an organisation and horizontally among departments.

Increased focus on driving business results since all goals are aligned which promotes year-round focus on attaining profitability.

Opens new doors for market opportunities, identify operational problems before they escalate out of control and suggests corrective actions.
Claptek's Business Performance Management – Key Capabilities


Real-time com­mu­ni­ca­tion to build healthy rela­tion­ships with col­leagues and man­agers.

Fully customisable reporting based on performance evaluation needs.

Strong data security and protection to secure granular data about individual employees.

Create measurable goals and align them with business objectives of your organisation.

Gather 360-degree feedback from peers, reportees, vendors, and more.

Spot under-performers and act timely towards performance improvement plans.
We have solutions for organisations of all sizes


Pure play solutions for small businesses

Compliance-oriented solutions for mid-sized businesses

Integrated risk management solutions for enterprises
Insights, trends, challenges, opportunities and talking points from Claptek thought leaders for risk and compliance professionals to do their jobs easier, faster, and more effectively.

See how our
Business Performance Management
solution can work for you.