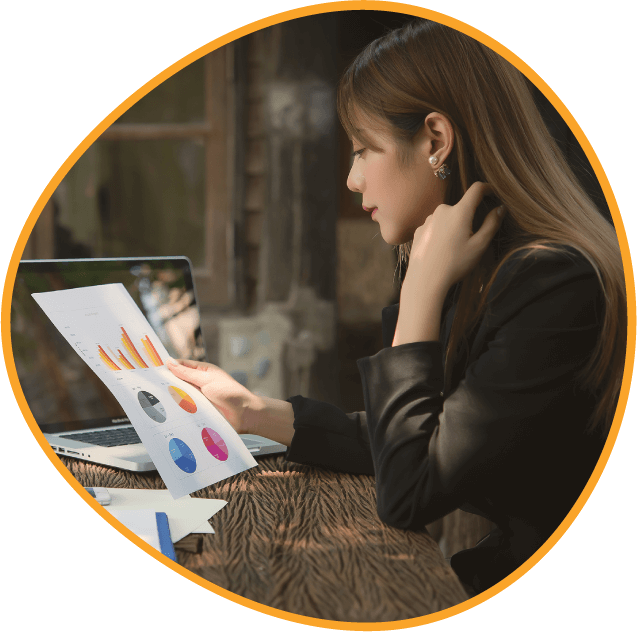 Simplify your data migration with audits
Every organisation feels the need to upgrade the system which demands migration of data. And it is very essential to verify the quality of migrated data.
Claptek's Data Migration Audit (DMA) solutions makes sure that the migrated data is pure and complete for the working effectiveness with the new system.
Data Migration is the shift of the data to a new place, framework or document design. This interaction isn't generally so basic as it might sound. It includes a great deal of readiness and post-migration exercises including arranging, backups, quality testing and approval of results. For many businesses, data migration is an essential business process. The implementation of a new system or shifting data to other locations must require a solid data migration strategy that helps organizations is crucial for executives and information technology teams. In order to succeed in data migration, one must require a flawless strategy and execution. Because the process of data migration is often complex, time-consuming, and involves multiple technology and systems and teams.
Read More
Data Migration Audit (DMA) can be an enormous and troublesome process. This is especially obvious while moving sensitive or critical information subject to regulatory compliance. That is the reason it's so essential to have both plans set up for secure migration as well as the right technology tools to guarantee things go smoothly.
Claptek's Data Migration Audit
helps your organisation to maintain authentic and consistent data after migration which is foundation of every business application.
Allows you to find and fix inefficiencies in your systems and reduces infrastructure costs by removing unnecessary data storage.
Helps your organisation to reduce the project costs and timescales to complete data migrations and gives you control of your data.
Improves business trust by increasing the user's ability to find information and helps in scaling of resources to meet growing needs of business.
Claptek's Data Migration Audit – Key Capabilities
Assessment of the nature of the data prior to doing the migration.
Profoundly proficient organization revelation across terabytes of data.
Complete migration guide and definite plans for each stage with 3 steps assurance.
Mentoring through the whole execution process and then beyond.
Precise documentation gave to make future framework improvements a snap.
Use of the DMA tool for faster delivery with prolong resource expertise & client expertise for a better turnaround time.
Customers using our
Data Migration Audit Solutions
We have solutions for organisations of all sizes
Pure play solutions for small businesses
Compliance-oriented solutions for mid-sized businesses
Integrated risk management solutions for enterprises
Insights, trends, challenges, opportunities and talking points from Claptek thought leaders for risk and compliance professionals to do their jobs easier, faster, and more effectively.
See how our
Data Migration Audit
solution can work for you.