Reduce the impact
of revenue leakages
Revenue assurance is the method involved in guaranteeing accurate payment between the service provider and it's customers.
Gives a reliable structure to benchmark the revenue assurance capacities of your association against the industry. Revenue Assurance is a business process to distinguish, measure and prevent the risk of revenue leakage.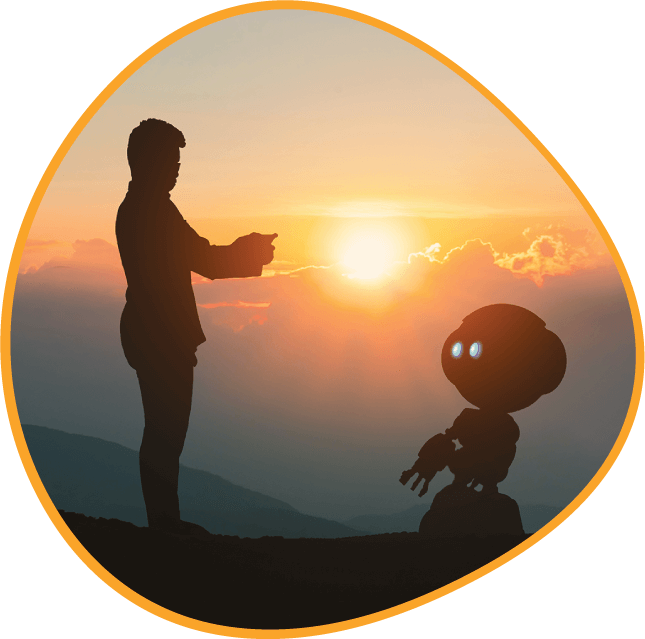 iCAST Digital Twin – A Revenue Assurance Application It is an analytics-based real-time integrated solution, which fills in as a twin to the Core Administration System of the organization. It empowers organizations to accomplish precision in day-to-day transactions of the business, in this way enabling them to exhibit their responsibility of trust, towards every one of their stakeholders viz., End Customers, Intermediaries, Employees, Auditors, Board Members, Regulator and so forth. Diminish revenue leakage with a strong revenue assurance platform iDT. Revenue assurance is an essential part of big business enterprises that deal in finances, guaranteeing organizations have clear oversight to stay away from potential revenue leakages.
Read More
iCAST is an Enterprise-wide – Big Data Solution for Business Performance Monitoring. iCAST and Claptek's Digital Twin idea brought forth iDT. iDT – is being utilized by Insurance and Banks. A rich group of techno-functional specialists to convey this novel offering. The unique combination of rich experts to serve the industry. 
Claptek's Digital Twin for Revenue Assurance analyses the revenue stream processes identifying problems of revenue generation to increase the profitability.
Increase profitability and mitigate revenue leakage by reconciling consumption, billing information, contract terms and serviced products.
It continually optimises your organisations revenue chain to improve the bottom line and establishes an on-going process to avoid future leakage.
Strengthens the decision making by serving as an aggregation point for your organisation's revenue streams and possible leakages.
Claptek's Digital Twin for Revenue Assurance – Key Capabilities
Gives a comprehensive and more extensive perspective on income streams with business insight
Real-Time dashboards to rapidly recognize the revenue leakages.
Irregularity gap and pattern analysis.
Consolidates strong analytics with extensive reports for better decision-making.
Combines powerful analytics with comprehensive reports for better decision making.
Tight integration with other risk and control functions throughout the organization.
Digital Twin (iDT) for Revenue Assurance
| | | | |
| --- | --- | --- | --- |
| | | Anomaly Identification Scope in Traditional Methodology | Anomaly Identification Scope in iCAST Digital Twin (iDT) |
| | Alterations done during policy servicing stage without doing AFI (Altered from Inception). E.g. i) DOB/Gender changed at servicing stage, Guaranteed Maturity Benefit not changed in system because AFI not done. | | |
| | Processing error in Policy Administration System. E.g. i) Incorrect accrual of Bonuses / Additions cycle, on live policies – Accrual cycle running before or after the scheduled time. ii) Reversionary Bonus not accrued under – a) Death claim policies under child plan, where premium is funded by company, but PTD was not moved in system. b) Contracts closed during inter valuation period. | | |
| | Incorrect logic set up in system. E.g. i) Survival Benefit triggered for Paid Up contracts. ii) Incorrect bonus formula set in system : Sum Assured * rate . Correct formula is (Sum Assured + Accrued Bonus)*rate. | | |
| | Product set up errors resulting into incorrect calculation. E.g. i) Incorrect Stamp duty/ Medical fees deducted at the time of free look. ii) Incorrect Reinstatement fees collected at the time of Revival of policy. | | |
| | Error due to the process gap. E.g. Policy incorrectly foreclosed in system, though loan value was less than 80% of surrender value. | | |
| | Error due to complete omission of module / feature, in a product. E.g. Loyalty Additions, Wealth Booster, etc., payable after certain policy years, is not built as benefit component, in a particular product. | | |
Customers using our Digital Twin for Revenue Assurance solutions
We have solutions for organisations of all sizes
Pure play solutions for small businesses
Compliance-oriented solutions for mid-sized businesses
Integrated risk management solutions for enterprises
Insights, trends, challenges, opportunities and talking points from Claptek thought leaders for risk and compliance professionals to do their jobs easier, faster, and more effectively.
See how our Digital Twin for Revenue Assurance 
solution can work for you.