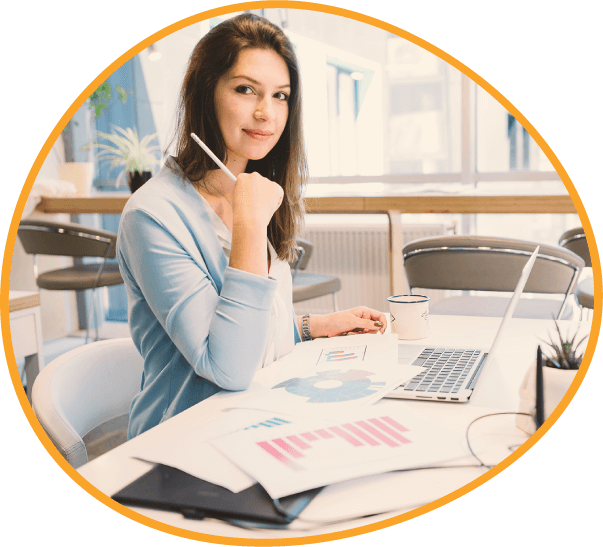 Add digital power to your operations and audit team with

Claptek's VUEFRAME Advanced CCM & RM solution exponentially increases the efficiencies and effectiveness of your operations and audit departments by analysing data for exceptions and making intelligent inferences.
Claptek's Vueframe analytics suite is intended to help the citizen data scientist role and give organizations instruments clients will need to take on and direction and auto-recommendations that will lead business users to the right decisions, tackle issues and recognize opportunities to further develop business results. Continuous Controls Monitoring is a vital part of governance, risk and compliance that assists an enterprise with further developing its overall risk management. CCM helps to lessen business misfortunes and audit costs through continuous monitoring and evaluations of the controls in risk management. In any case, checking that those tools are designed accurately, lined up with security frameworks and guidelines and proceeding as expected is very troublesome and tedious.
Read More
VUEFRAME Advanced CCM & RM is a comprehensive framework designed to help your organisation leverage digital power to effectively manage internal audits and meet strategic goals.
Claptek's VUEFRAME Advanced CCM & RM adds the power of digital to your audit teams to focus on key and high-risk areas minimising hours of routine follow-ups bringing better results. 
The primary benefit of VUEFRAME is that it automates exceptions and sends it directly to business users saving auditors time to follow-up.
Gets you the control of the complete audit lifecycle through a consolidated system making it easy to manage the end-to-end audit process.
Supports better decision making by identifying emerging risks, documenting the full trail of audit activity and improving transparency & collaboration.
Claptek's VUEFRAME Advanced CCM & RM – Key Capabilities
It adds the force of digital to your audit team to focus on key and high-risk regions by limiting long stretches of routine subsequent follow-ups by bringing better outcomes.
Auto data extraction from different sources with approval checks and reconciliation with the framework.
Configurable workflow process and the rule-based task of identifying anomalies for business users or auditees.
Anomalies tracker and pattern investigation controlled by insight proposing restorative activities. AIML Powered – Exception Classification and business rule refinement.
Gives an all-encompassing and more extensive perspective on risk including risk factors and parameters risk scoring.
Tight incorporation with other risk and control capacities all through the organization
and consolidates strong examination with extensive reports for better navigation.
| | | |
| --- | --- | --- |
| | | |
| | | |
| | | |
| | | |
| | | |
| | | |
| | | |
| BULK Upload-Based Response | | |
| User-friendly Business rule configuration | | |
| Intuitive Exception Dashboards | | |
| | | |
| Raise to the business user | | |
We have solutions for organisations of all sizes
Pure play solutions for small businesses
Compliance-oriented solutions for mid-sized businesses
Integrated risk management solutions for enterprises
Insights, trends, challenges, opportunities and talking points from Claptek thought leaders for risk and compliance professionals to do their jobs easier, faster, and more effectively.
See how our VUEFRAME Advanced CCM & RM solution
can work for you.