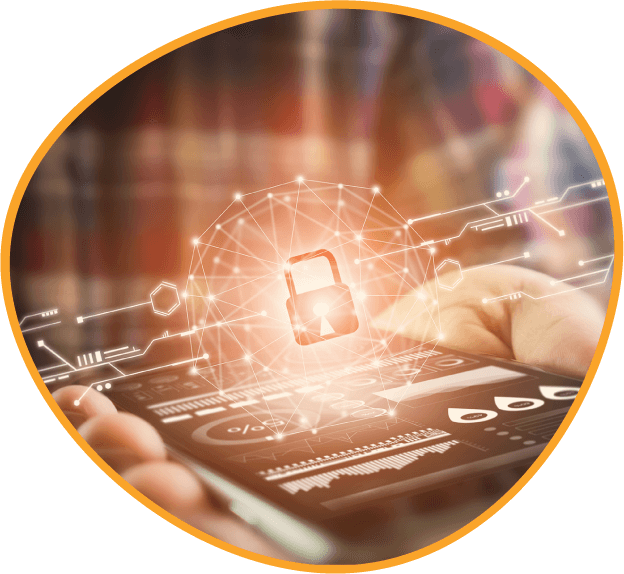 Reduce the risk of security threats

Today, cyberattacks are getting bigger and more sophisticated and it is imperative for your organisation to use the risk management solutions to aggregate digital risks in your business ecosystem.
Claptek's IT Risk Management solution automates the IT risk workflows resulting in reduced risk of security threats, operational security compliance failures and misaligned security practices.
​
Information Technology Risk Management (ITRM) offers a suite of software and services that operationalise the risk management life cycle related to IT and security activities.
Claptek's IT Risk Management offers a centralised system that automates the IT risk workflows enabling your organisation to anticipate and mitigate cyber risks.


Gets you the holistic view that manages the full spectrum of IT and Security risks bringing in enhanced visibility, analytics and action to your security function.

Helps you identify the IT assets that are most critical to your operations and streamlines cyber incident and breach response using pre-built workflows.

Effortlessly quantifies cyber risks and gets you deeper actionable insights so that you can prioritise the security investment and actions reducing future losses.
Claptek's IT Risk Management – Key Capabilities


Enables a systematic approach to IT policy and document management.

IT controls assurance that assesses and reports
on the performance.

Advanced issue management system to capture and consolidate security issues.

Quantifies an organisation's financial risk exposure to cybersecurity events.

Streamlines and reduces the efforts for Payment Card Industry (PCI) compliance process.

IT regulatory management that provides necessary tools and capabilities.
We have solutions for organisations of all sizes


Pure play solutions for small businesses

Compliance-oriented solutions for mid-sized businesses

Integrated risk management solutions for enterprises
Insights, trends, challenges, opportunities and talking points from Claptek thought leaders for risk and compliance professionals to do their jobs easier, faster, and more effectively.

See how our
IT Risk Management
solution
can work for you.