Third-party risk management involves dealing with the whole third-party lifecycle. This incorporates addressing risks acquired from third parties to the extended enterprise and supply chain, focusing on risk factors and associated activity as per significance and checking the performance of vendors and providers.
Organisations are under constant scrutiny to identify and support secure vendor connections, while vendors are confronting more demand to follow risk assessments and advance their security stances.
In each organisation, it is unavoidable that at a certain point, one will depend on third-party products and services for some business functions. During these organisational operations, highly characterised information and data are exchanged, exploited and misused if they get into some unacceptable hands. This situation is the place where third-party risk management comes in.
Let's take a look at the reasons to have strong third-party risk management in the organisation in order to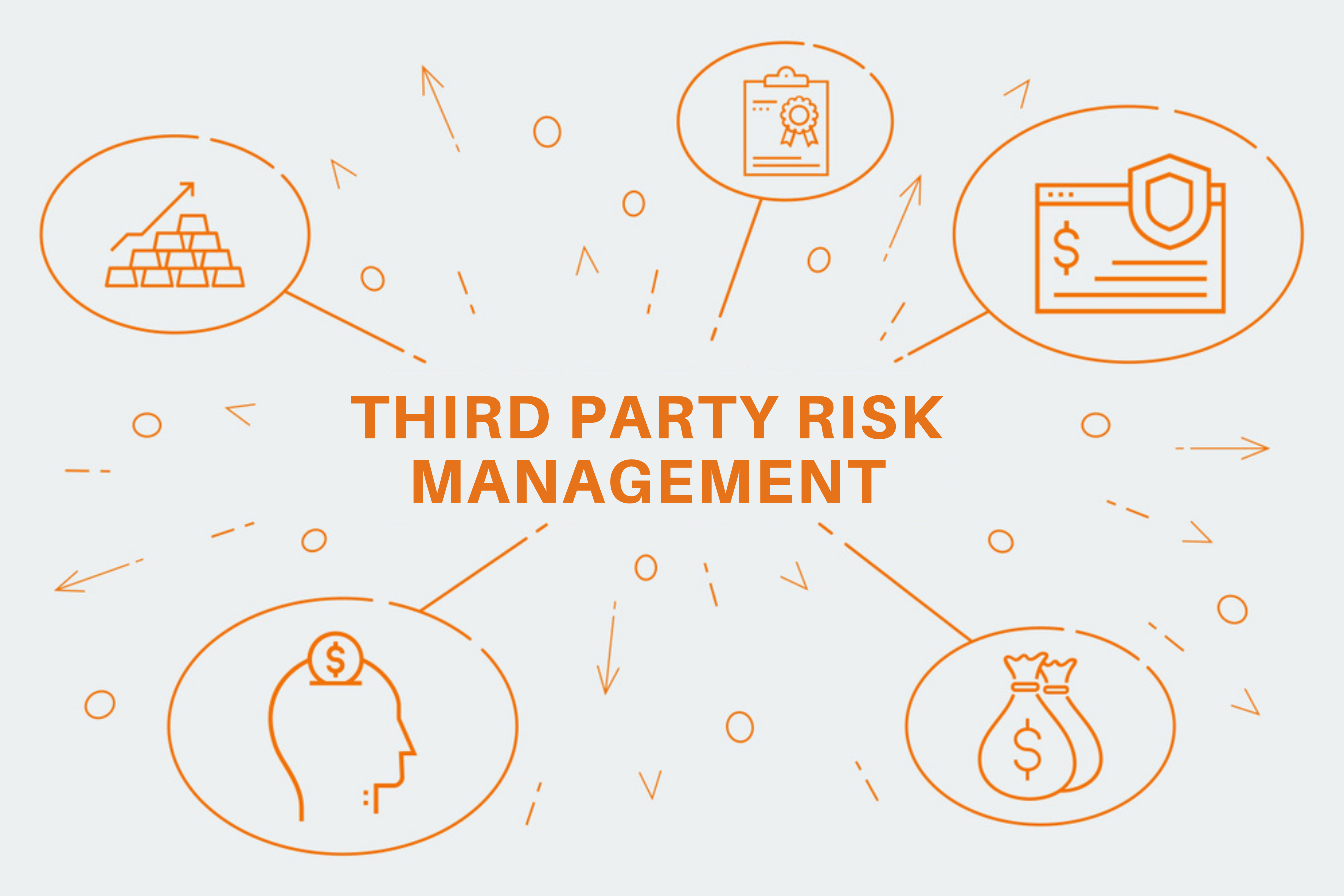 Save costs
It permits you to save costs. Costs that you would have spent to cure a few calamities could be kept on the grounds that third-party management has been reduced in the event of a disaster. Third-party risk management is vital to help mitigate risk and unreasonable costs related to third-party risks.
Make informed business decisions
Third-party risk management helps to identify and assess risk to make informed decisions in the organisation. It helps to provide data and insights of the market to make flavourful decisions in the organisation.
Facilitate compliance with industry regulations
Third-party risk management facilitates the important cycles to ensure you follow industry and government regulations. This makes it more straightforward to focus on and arrange with your vendors concerning compliance with norms.
Guarantees expanded visibility of vendor's quality & security posture
Dealing with each of your vendors in a single spot gives you a coordinated way to deal with your third party. With third-party management, you can unite everybody with modified permissions for your team, your vendors, interior business owners and managed service providers. Centralise efforts to increase coordination, it provides the right degree of access to desired information and control.
Increase adaptability and scalability of internal teams
Third-party risk management gives freedom to increased scalability between the internal teams. This helps to address issues and increases adaptability and coordination between teams in order to reach organisational goals.
Conclusion:
Third parties represent an assortment of risks to your organisation that should be evaluated and either transferred, alleviated, acknowledged or denied. Having solid third-party risk management diminishes the adverse consequences that your organisation's innovative business choices can have on both excellent performance and financial solvency. Claptek's Risk Management experts help you to provide efficient solutions as per your organisation's needs.