Risk-Based Internal Audit Management (RBIA)
Automate, accelerate your Internal Audit Process and leverage the opportunities while being compliant with RBI's mandate with Claptek's Risk-Based Internal Audit Management solution.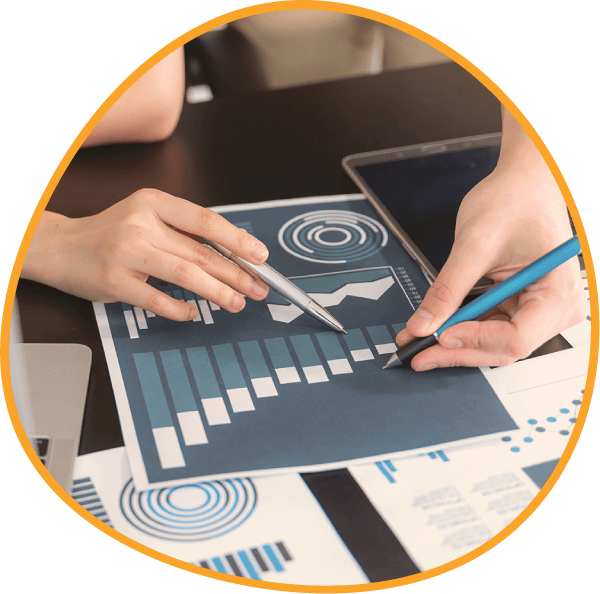 IIA defines risk-based internal auditing (RBIA) as a strategy that joins internal auditing to an association's comprehensive risk management framework. RBIA permits internal audits to give assurance to the board that risk management processes are actually managing risks, according to the risk appetite.
Internal audit function work is an essential part of sound corporate governance and is considered the third line of defense. Considering the forceful timelines and having to establish with complete capacity, these establishments genuinely must require a demonstrated software platform that upholds all related capacities.
The acceptable risk or risk appetite is how much risk exposure a business is willing to take for achieving it's objectives. Stakeholders should set risk edges to recognize when and where controls should be executed.
For auditors, the initial step is to recognize and grasp the risk management policies set up, as well as the risk appetite at the organizational and individual process levels. The next step is to determine the risk tolerance of the management and board and use them as a beginning stage for free risk evaluations.
This methodology of utilizing genuine risk appetites and resilience levels adds validity to the process of audit issue management.
Read More
Risk management is a difficult landscape that requires a variety of auditors, as each organization has an alternate attitude toward risk and various structures, cycles and processes. Consequently, an RBIA tries to build up all the responsibilities of risk management and helps to establish a well-designed risk management system.
Claptek's Risk Based Internal Audit Management (RBIA) covers the whole life cycle of the Audit function, thus eliminating manual tracking cycles and allowing the audit to focus on the core components.
The software allows concurrent sessions for multi-user environments, configurable workflows and is available on-premises or on the cloud as per the requirement.
Helps to rapidly re-engineer the audit process and adopt risk management methodology.
Rapidly implement RBIA to such an extent that it will begin with utilizing potential opportunities while always staying compliant.
Claptek's Risk Based Internal Audit Management (RBIA)- Key Capabilities
Audit preparation by scheduling audit activities and assigning audit resources within the framework and establishing accountability for the issues identified.
Repository of audit checklists considering compliance prerequisites and audit objective setting that works with field audit management processes including storing working papers, records and evidence.
Tracking observations with all possible classifications and changing something similar over to reportable issues.
Generating audit reports, trackers, and drill-down dashboards available to all stakeholders on restricted information with maturing and other analysis for efficient tracking and significant insights.
Creating an authentic repository of all issues thus facilitating with following the course of risks, simple search functionality based on the wide scope of boundaries, labeling and search functionality.
Integrating the audit life cycle with a local Active Directory of document management framework or some other restrictive framework according to the need.
Customers using our
Risk Based Internal Audit Management (RBIA)
We have solutions for organisations of all sizes
Pure play solutions for small businesses
Compliance-oriented solutions for mid-sized businesses
Integrated risk management solutions for enterprises
Insights, trends, challenges, opportunities and talking points from Claptek thought leaders for risk and compliance professionals to do their jobs easier, faster, and more effectively.
See how our Risk Based Internal Audit Management (RBIA)
solution can work for you.