Happiness is our
secret sauce
Happiness & Satisfaction lie our core. They make our soul.

In every step we take, these core principles guide us and help us to fulfill our purpose of empowering organizations to secure the trust of their customers & stakeholders.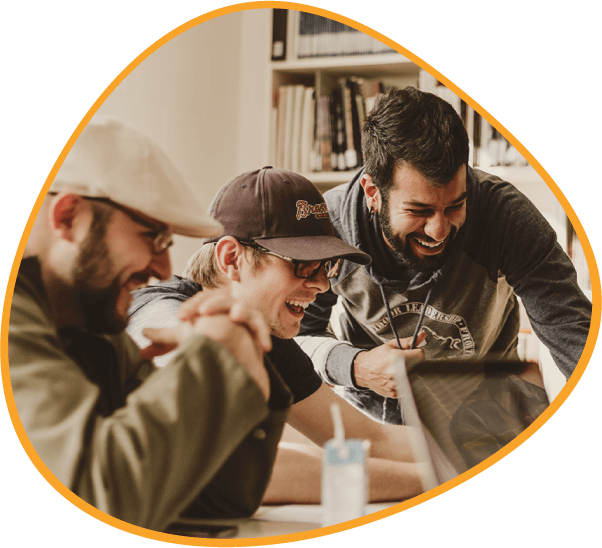 Delivering data-driven solutions at the speed of modern industry takes experience and leadership. We are thriving under the guidance and leadership of some of the brightest minds and most experienced executives in the Industry.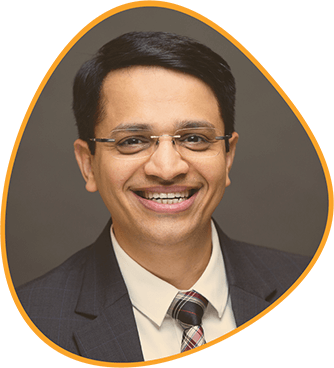 Chetan Maheshwari - Founder & CEO
Chetan being a founder member is responsible for strategy, marketing, solutions and customer engagement. His in-depth association with the customer and problem solving ability at every level has helped the organization, build many unique solutions & services which are now converted into IPs for the organization. Some unique solutions include – Concurrent Revenue Assurance (Digital Twin), Continuous Controls Monitoring (CCM), Data-Driven Audit (Vueframe) and many more.
Read More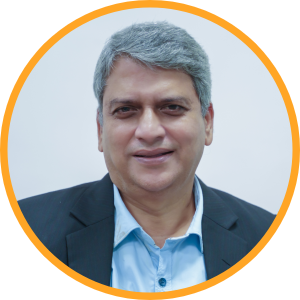 GS Krishnan– Advisory Consultant (Product & Market development)
G S Krishnan provides guidance with regards to project conceptualization and implementation.
He brings in rich experience in project implementation on the basis of serving organizations like SBI, SBILIFE, Bajaj Life & Regulatory offices like IRDAI, G I Council and NPS trust. He has held senior-level positions in the organization served and gathered skill sets in team building, project implementation, product & market development and improving operational efficiency in the banking & insurance domain.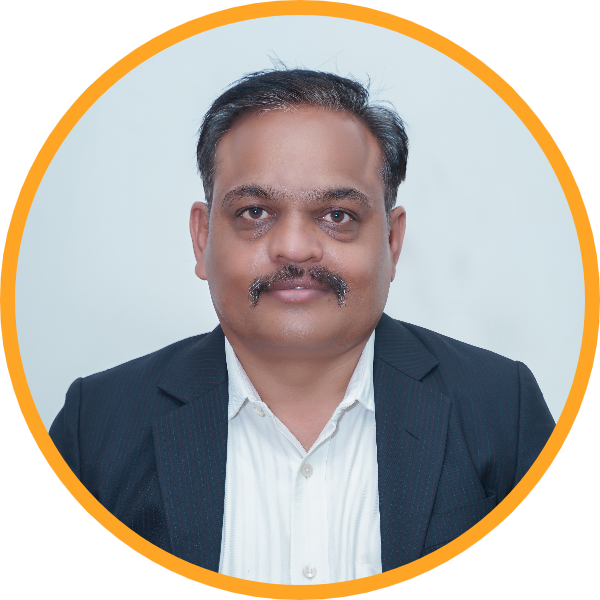 Digamber Chavanke – Senior Vice President (Delivery)
Digamber has over 16+ years of experience in software development, solution architecture & data architecture. He is instrumental in developing VUEFRAME Advanced CCM & RM solutions. He has cutting-edge experience and expertise in Designing, Developing and Implementing Continuous Control Monitoring & Data Driven Audit solutions for the internal audit department.
He holds a Bachelor's degree in Computer Engineering from Pune university. He is a resolute, result-oriented & committed professional who has pivotal national & international experience. He also expertise's in Robotic Process Automation with a higher degree of accuracy using ML and AI.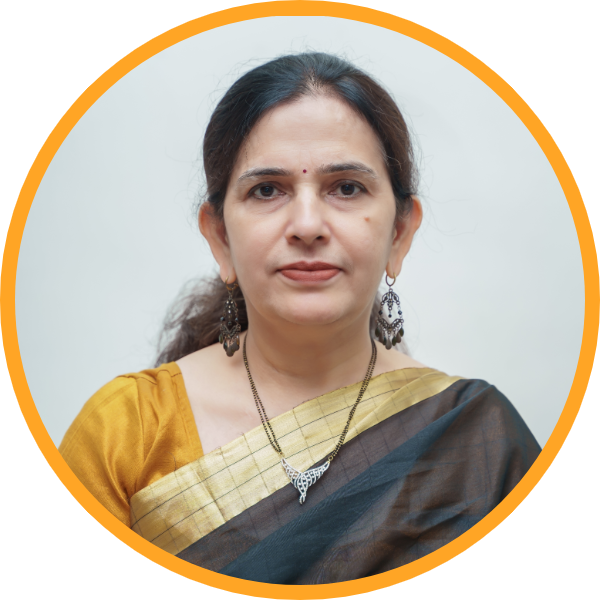 Manju Mamtani – Vice President and Head of Insurance
Manju Mamtani holds vast experience of more than 3 decades in Life Insurance Industry. She has worked for renowned companies like LIC of India, ICICI Pru Life, SBI Life and SUD Life.
Being a subject matter expert in Insurance Domain, she is instrumental in leading our insurance vertical and deliver successful projects using her extensive experience in different areas of Life Insurance Industry. She believes in teamwork and leading by example. She accomplishes to have a smooth & healthy liaising with clients, resulting in the overall success of the projects and organization at large.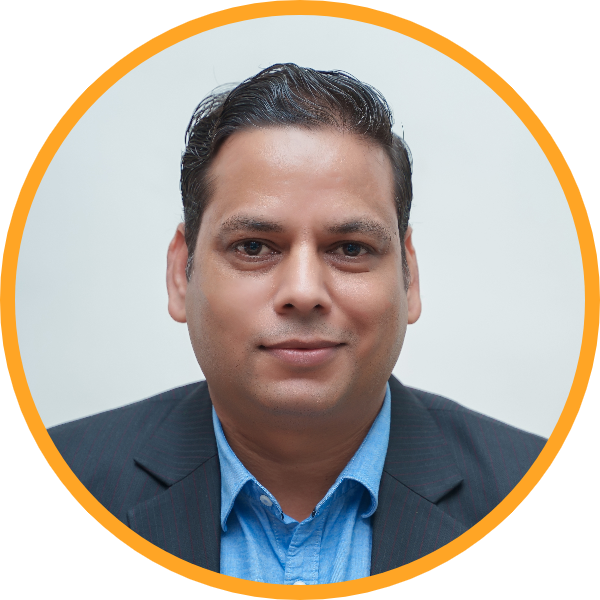 Ravindra Karkarey - Vice President (GRC Products)
Ravindra Karkarey is Vice President for GRC Products at Claptek and hold 14+ years of experience and has participated in over 40+ Implementation for leading Private Bank, Public sector Bank, NBFC, Small Finance Bank, Insurance, Telecom, Manufacturing, Oil & Gas Industry. He has delivered many solutions in Audit, Vendor Risk and Incident Management.
Ravindra has earned his Master in Computer from ITM University and is certified in Data Science Program. He is known for his expertise in GRC solution delivery, Data Integration, Analytics, Predictive analysis, Product automation, Reporting & Dashboarding, Predictive analysis and Product automation.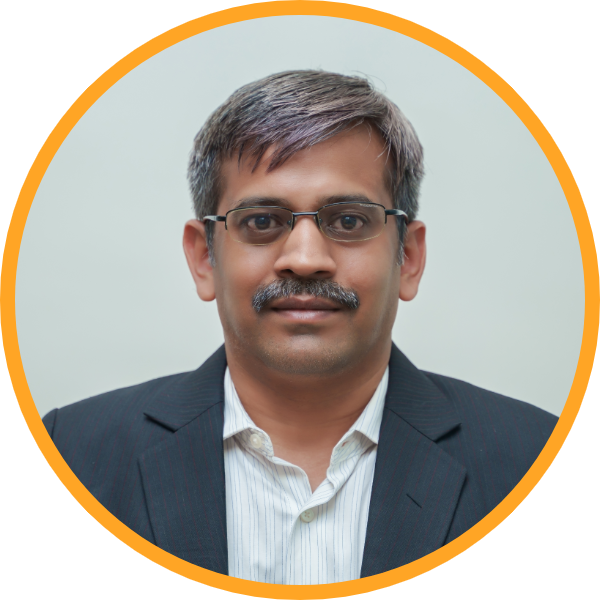 Shanmuga M - Vice President & GRC Framework Expert
Shanmuga is a Governance Risk Compliance (GRC) domain professional with 15+ years of experience in the implementation of Audits Management, Enterprise Risk Management on EGRCP platform in MetricStream.
He is skilled in SQL, PLSQL, Python, Web Services and Agile Methodologies.
He has very good experience in handling customers and delivering solutions using flexible approaches to meet business needs.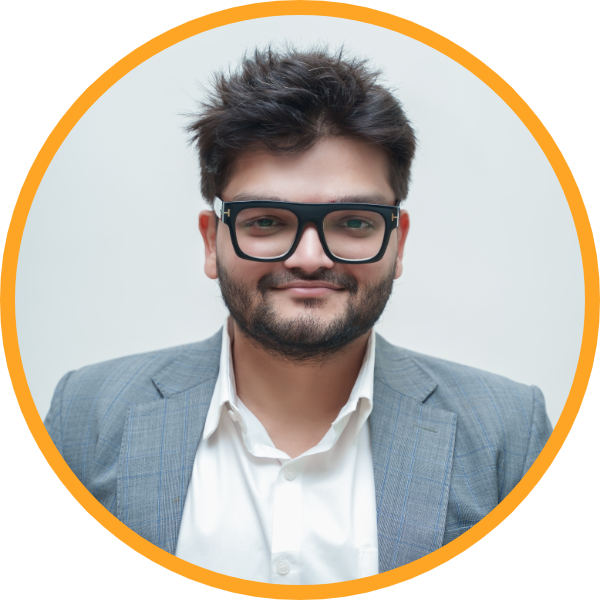 Mit Mehta – Asst. Vice President & Divisional Head (Data analytics)
Mit is Analytics & AI/ML Domain Expert.
He holds a Master of Science in Information technology management and Artificial Intelligence Machine learning – Graduate University of Texas Austin and Dallas Alumni.
He has 8+ years of experience working in North America (USA – New York and Texas) in the finance and medical research domain.
Here at Claptek, working as a Divisional Head – Data Analytics. He successfully implements Business Intelligence solutions, AIML solutions, RPA solutions and Web Application solutions.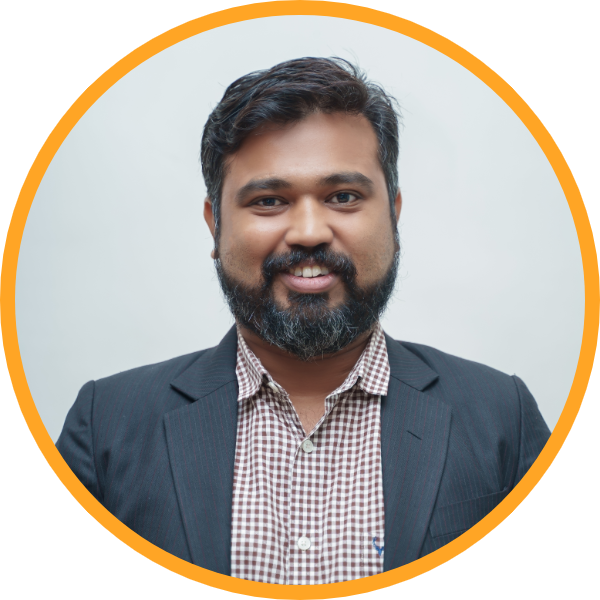 Nikhil Karanjkar - Channel Management Expert
Nikhil is the Channel Management Expert at Claptek. He has proven 6+ years of experience in the GRC field by helping organizations build governance at all levels. He is a result-driven professional and has expertise in EPM, IRM and ESG solutions for B2B organizations. He holds diverse experience in various fields like key account management, digital marketing, customer service, category management and search engine optimization.
Read More
Our teams are here
to help you lead into the future